This must have been the strangest Sinterklaas ever! Yes it was the 5th of December, but prior to today nothing that reminded me of the man and today no-one knows what I am talking about.
Well, for everyone this is Sinterklaas: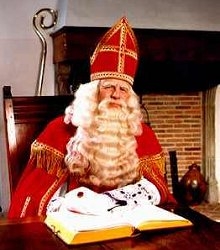 And this are his helpers (of which there are many many more!):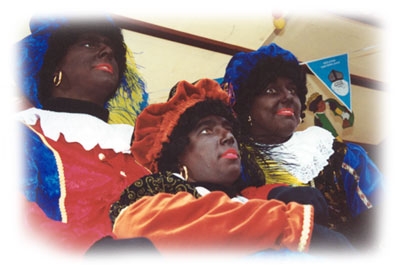 And they bring presents to all, to celebrate Saint Nicolas' birthday. More on Wiki.
Talking about presents, I couldn't let today pass without presents (but I left out the poems we do as well in NL). So I allowed myself to open my stock of SInterklaas sweets today and from the man himself I got a guest lecture by Andy Claughton (click for more info on the man).
The lecture was organised by the RNLI in cooperation with the University and this year the topic was design for the 32nd America's Cup by Ship Science Alumnus Mr. Andy Claughton. The lecture was really interesting, but didn't gave away secrets to any of the present students on specific areas. I thought the balance between real engineering subjects and a broader scope on the design was almost spot on since the lecture wasn't specifically for Ship Science students.
Not much else going on here, except for two looming deadlines on Monday and as a result a busy few days ahead. After Monday the load starts to drop and then the holidays are fast approaching.
That's it for now…
Ciao!